Our company deals with the complex realization of large and small projects of sale, consultancy and storage of bearings and their accessories. We are constantly expanding our services, providing professional advice that ensures greater efficiency while lowering purchase costs and optimizing our clients' inventory.
Our mission is to provide our customers with comprehensive services from the consultancy phase to the actual delivery of bearings and other related industrial goods. For this reason, significant domestic and foreign industrial companies are among our clients.
The beginnings of the professional competence of our employees and therefore of our company in this field go back to 1992, from which time we have grown to the present level. Our customers are companies from a wide range of industries, OEMs and maintenance, which provide components for the operation of machinery and technology, as well as consumer products.
We are holders of the ISO 9001 Quality Certificate, the "NCAGE" Certificate, the "Bonitous Enterprise" certificate, and have been awarded "Corporate Responsibility" and "Trusted Firm of the Year" certificates for several years.
Advice on selection and application of bearings

Good deal is when everyone is satisfied.

Industry is the soul of business and the cornerstone of prosperity.

Quality means doing it well, even when nobody looks at it.
The essence of a success is to wish it to the others, too. Vojtěch Bednář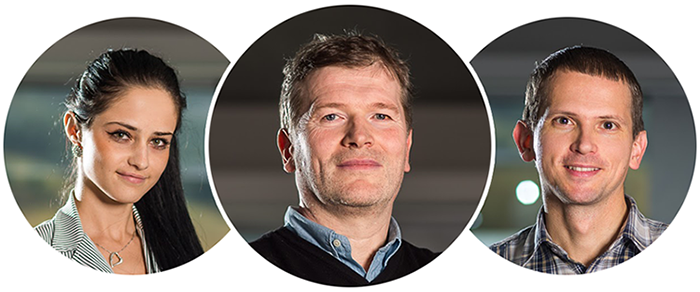 We are an authorized distributor